NRG Stadium Information
The official groundbreaking was done on March 9, 2000, and, 30 months later, on August 24, 2002, NRG Stadium was declared open with a preseason game between the Miami Dolphins and Houston Texans following immediately in the new stadium.
The years that followed saw many games, sporting events, concerts, conventions, and exhibitions been done at the stadium or a regular basis until it was hit by Hurricane Ike in September of 2008. The damage affected the roof and other parts of the stadium. This forced the stadium to close down and games and events were postponed then later rescheduled.
NRG stadium was reopened on October 5, 2008, but it was not until February 13, 2009, that repairs were fully completed.
The countless number of upgrades and adjustments that NRG Stadium has continued to make on its facilities has been very effective in increasing its popularity as thousands of people continue to grace the concerts and events that hold there regularly.
NRG stadium changed its name from Reliant Stadium to NRG Stadium on March 19, 2014.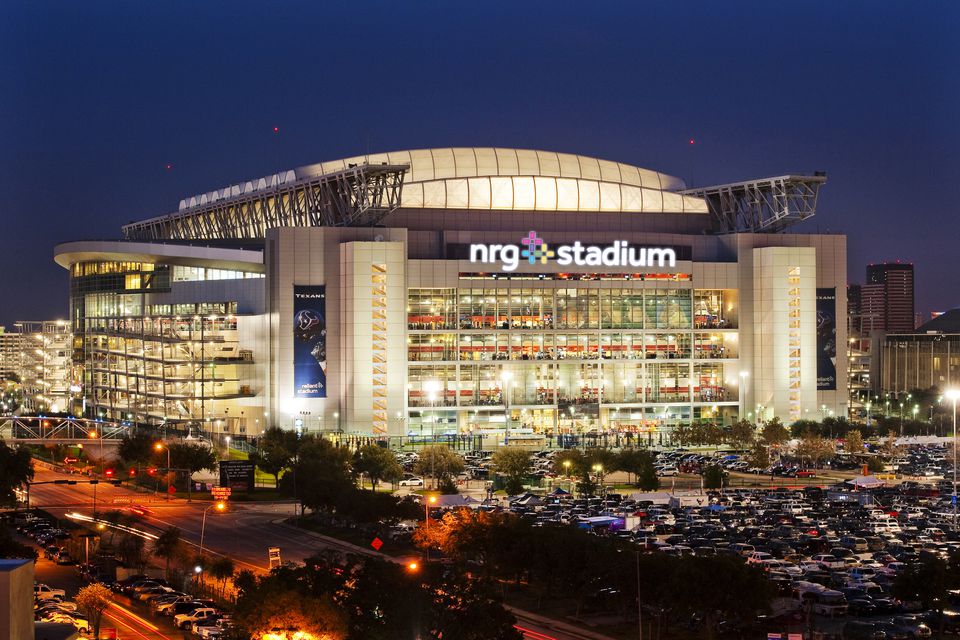 In the 18 years of NRG Stadium's existence the following concerts and events, but not limited to, have been held there:
Beyoncé concert
Guns N' Roses concert
One Direction Live concert
Super Bowl XXXVIII & LI
WrestleMania -X-Seven and 25th Anniversary of WrestleMania
Toyota SWAC Football Championship 2013, 2014 & 2015
Feld Entertainment's: Disney on Ice
Monster Jam
Offshore Technology Conference
Monster Energy AMA Supercross
Disney Junior Live On Tour! And Ringling Bros. and Barnum & Bailey Circus
Marvel Universe Live!
the Houston Ballet's Nutcracker Market
HBO Championship Boxing event
International Gem & Jewelry Show
VEE Corporation's Sesame Street Live
Houston World Series of Dog Shows
Houston Auto Show
Houston Summer Boat Show will
International Boat, Sport and Travel Show
Cheer America
Below are useful links for further information on NRG Stadium:
Parking Information:
Arriving by car? Read about parking options on the  NRG Stadium parking information page.
Ticket Policy Information:
For information on ticket guarentees and other ticket related questions, view the NRG Stadium tickets page.
Seating Information:
For information on accessible seating and to view the NRG Stadium seating chart page.